WINTER 2016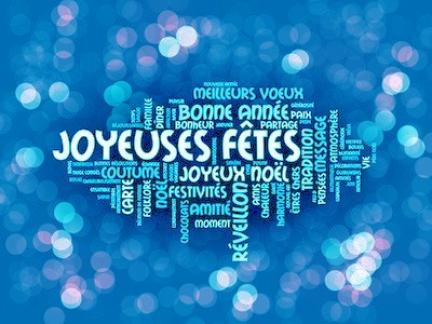 Happy Holidays!
Dear teachers and administrators,
Our team whishes you happy holidays!
This newsletter will present you with information about grants, seminars, ressources and for teachers of French in the Southwest. For an overview of French education across the United States, subscribe to the new newsletter from the French Embassy in the U.S.! Just 1 email every 2 months to keep you updated with events, advocacy, honorable mentions, and teaching resources for your K-12 French classroom.
For updates on French language and education in the Southwest, follow us on Facebook. You can also contact us for any inquiries!
NEWS
The French American Cultural Exchange (FACE) Foundation, in conjunction with the French Embassy, has launched a new grant initiative to support French dual language and immersion programs in public schools across the country. The Fund for French Dual Language and Immersion Programs in the U.S. supports dual language programs that prepare students for a successful intellectual, multicultural, and global future. The objectives of the Fund are threefold: to offer financial support to schools through annual grants; to provide scholarships to aspiring bilingual teachers; and to source French teaching interns.

The Fund is supported entirely by donations, so please visit the FACE Foundation website to learn how you can contribute to the future of French bilingual education in the U.S.!

...Want to apply for a grant in 2017? Click here.

...Starting your holiday shopping early? Shop Amazon Smile to support the Fund!

READ MORE
Have you ever studied or interned in France or plan to do so?
Do you want to be part of an exciting new network?
Do you want to be in touch with other France Alumni?

Join this exciting new platform with news, job offers and a strong community.
Join us also in Los Angeles on January, 9th 2017 to celebrate the launch of the new professional network: France Alumni USA

LIMITED SPACE AVAILABLE, Register HERE

READ MORE
WORKSHOPS
Les Services Culturels de l'Ambassade de France aux États-Unis et le Centre de Linguistique Appliquée – CLA – de l'Université de Franche-Comté, sont heureux de vous annoncer le 1er webinaire de l'année 2017.

Webinaire 2017 n°1 : mardi 10 janvier 2017, de 16h00 à 17h30 (Eastern time)
Droits d'inscription : 10 dollars
Formatrice : Ileana Guzman Pardo
Thème proposé : « Gestion de l'hétérogénéité linguistique »

Ce webinaire s'adresse à des enseignants du secondaire ayant affaire à des groupes d'élèves de différents niveaux. Cet atelier aura pour objectif de proposer des stratégies qui aideront les enseignants, en créant une dynamique de groupe et en individualisant les apprentissages, à gérer l'hétérogénéité des niveaux et les besoins des élèves.

A partir des expériences des participants et après un échange sous forme d'analyse de pratiques en situation d'enseignement/apprentissage, Ileana Guzman Pardo proposera de mettre en en application des pratiques pédagogiques visant la gestion de groupe dont la diversité, plus qu'un obstacle, peut s'avérer un tremplin pour aller de l'avant dans les progrès linguistiques et la motivation des élèves en classe de langue.

READ MORE
EVENTS
French Illustrator Marion Bataille will be on Tour and will present various workshops in French-immersion programs in public schools as well as to design students! The Los Angeles Pulic Library will also host her on January 25th and her famous Letters in Construction cut-out typography and collage workshop designed to tame the script style of capital letters. She will read one of her books Bruits to the youngest as well as make an alphabet! More information about time and location here

READ MORE
If you want to keep up to date on all things French or Francophone, subscribe to our cultural newsletter which is a great ressource for your classes.

READ MORE
PARTNERSHIPS
Don't forget that the cultural services of the French Embassy can help you establish a partnership with a school in France. Find out more here!

READ MORE
The Teaching Assistant Program in France (TAPIF) offers the opportunity to work in France for 7 months, teaching English to French students of all ages. Each year, over 1,100 American citizens and permanent residents teach in public schools across all regions of metropolitan France and in the overseas departments of French such as Guiana, Guadeloupe, Martinique and Réunion.

Are you ready to expand your cultural horizons and share your language and culture with French students? Registration here!

READ MORE
RESOURCES
Your students have different levels in French?
The USC Francophone Research and Resource Center offers you access to a professional workshop led by Pierre-Yves Roux in November. Pierre-Yves Roux is a specialist of teaching French as a foreign language working at the CIEP. Find it HERE!

READ MORE
Recent and Heritage films available for FREE!

IF Cinéma is intended for cultural public projections in the countries in which the films on the database have not been commercially distributed.

See the highlights of the 2016 programming of French cinema with all its new films in line with the latest news in cinema, its retrospectives and spotlights on major figures and new talent in French cinema, with theme-based series, major encounters and educational programs.

Register HERE!

READ MORE
Destination Francophonie is a program offered by TV5 Monde and presented by Ivan Kabacoff. Based on a small video format, Destination Francophonie enables you to discover the world of Francophonie from Utah to Gabon. It's a great free tool to show the diversity of the French language and culture to your students!

READ MORE
GRANTS
Chateaubriand Humanities & Social Sciences (HSS) is a fellowship program offered by the Cultural Services of the French Embassy in the US. It targets outstanding Ph.D. students from American universities who seek to engage in research in France, in any discipline of the Humanities and Social Sciences. HSS Chateaubriand fellows are selected through a merit-based competition, through a binational collaborative process involving expert evaluators from both countries.

Application HERE before January 27, 2017

READ MORE
Find out more about the grants offered by The Borchard Foundation Center on International Education for:
- Professors in Southern California who want to organize and direct international colloquia in their academic fields at the Château de la Bretesche in the summer months
- Professors from Southern California who have a research opportunity in France for a semester (or quarter)
http://borchardfoundation.org/how-to-apply-for-a-grantMore infos about the application process HERE.
READ MORE