SUMMER 2016

Do you live in the US? Have you studied in France?
Join France Alumni USA, an international platform and network of professionals who have completed part or all of their studies in France. France Alumni USA will give you access to job and internship offers in both the US and France, special events organized throughout the US, a directory of alumni who studied in France, discussion groups.
Create your France Alumni USA profile and stay tuned! We're organizing a contest to win a roundtrip ticket to France and French language lessons in Accent Français, a language school in the South of France.
READ MORE
CINEMA
July 21, 2016 - August 7, 2016
Bay Area, CA

The first and most prestigious Jewish film festival in the world.

READ MORE
July 14, 2016 - August 28, 2016
Berkeley, CA

Revisit a selection of films by both iconic directors.

READ MORE
July 6, 2016 - August 31, 2016
Berkeley, CA

A guided tour through films that encourage us to contemplate and debate the role of museums in contemporary society.

READ MORE
MUSIC
July 21, 2016
San Francisco, CA

Come to an enchanted concert of great music paying tribute to the City of Light!

READ MORE
VISUAL ARTS
July 7, 2016 - September 3, 2016
San Francisco, CA

The Robert Koch Gallery is pleased to present Dislocation, the second installment of the Transition series by French artist Lauren Marsolier.

READ MORE
Opens on August 19, 2016
San Francisco, CA

The exhibition will provide an overview of the work of Dr. Magnus Hirschfeld (1868–1935), a world-renowned sexologist who was the cofounder of the first homosexual emancipation organization in the world. Hirschfeld's Institute for Sexual Science and its library and archives were destroyed by the Nazis in 1933.

READ MORE
Call for proposals | Application deadline: September 5, 2016

"Etant donnés" aims to support significant and engaging artistic projects that speak to relevant questions in contemporary art across the world. It achieves this by fostering active collaboration and encouraging long-lasting partnerships between French visual artists, curators, or collectives and American curators and cultural institutions.

READ MORE
Application deadline: July 25, 2016

SNAC-expo France 2016: submissions are still open. This year's theme for the competition is HERITAGE.
Do not miss this great opportunity to see your work promoted globally and exposed to more that 4 million art lovers. The event includes 3 main phases: submission, voting (the public votes on social media), and traveling exhibition (gallery tour) .

READ MORE
IN THIS ISSUE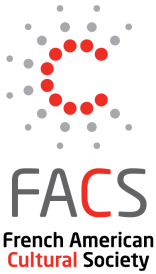 Right panel title here
Default address infromation