FEBRUARY 2016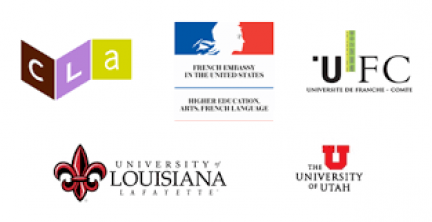 Mardi 2 février de 16h00 à 17h30 (Eastern time)
Droit d'inscription : 10 dollars
Date limite d'inscription: 29 janvier 2016
Formateur du CLA : Régine Llorca
Thème proposé: « Créativité en classe de FLE »
Comment rendre l'apprentissage du français plus attrayant ?
Ce webinaire vous proposera d'explorer 3 directions pour développer la créativité dans votre classe: les interactions qui favorisent le jeu et l'imagination; le jeu avec la langue, ses ambigüités et ses double-sens; le jeu avec les sonorités et la musique des phrases.
La présentation est suivie d'une séance de questions-réponses en ligne.
Un forum en ligne pour échanger autour du wébinaire sera mis à votre disposition.
Le nombre de participants à ce wébinaire sera, pour des raisons techniques et pédagogiques, limité à 95.
EN SAVOIR PLUS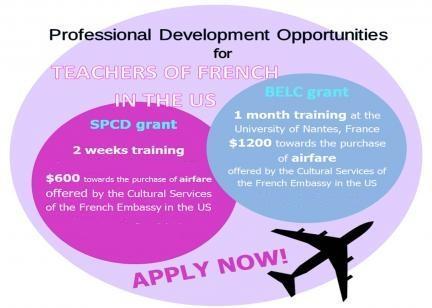 Date limite d'envoi des dossiers le 26 février
Résultats annoncés le 18 mars
Les candidatures aux Stages Pédagogiques de Courte Durée (SPCD) et au stage BELC 2016 sont ouvertes.
Organisé sur le campus de l'université de Nantes, le BELC est un stage intensif de formation professionnelle qui propose plus de 100 modules thématiques visant quatre objectifs principaux : mieux enseigner, mieux former, mieux évaluer, mieux piloter.
EN SAVOIR PLUS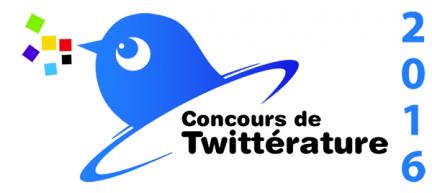 February 1st-29th
On your mark, get set, tweet!
For the second consecutive year, the Centre de la francophonie in the Americas is pleased to organize, in collaboration with Richelieu International, Twittérature Competition of the Americas.
Theme of this 2nd edition is Améripoésie (American Poetry)
This major international competition is open to two groups: native French speakers and those for whom French is a second or foreign language and is divided into four categories: primary students, high school students, post-secondary students and adults.
READ MORE

Now through February 27th (Bookmark Contest) and March 31st (Mailing Art Contest)
Teachers have until February 15th to register their class in the competition of ten words (open to high schools & colleges) or the assistance of the picture book of ten words (elementary schools).
To learn more about the contests through frenchculture.org click here. To learn more about the contests and find links to the official sites of the competitions click the "READ MORE" link below.
READ MORE
GRANTS AND PROGRAMS
IN THE NEWS
Language Opportunity is a coalition of students, parents, teachers, activists, and community members whose goals are to increase language learning opportunities for learning English, developing native/heritage language, or learning a world (foreign) language, and to ensure that all learners have equal access to a high quality education and professional opportunities in a 21st century global economy.

One of their projects is focused on establishing a Seal of Biliteracy Bill recognizing high school graduates who speak, listen, read, and write proficiently in another language in addition to English.

READ MORE
Mardi 2 février de 12:00 à 14:00 (Café Philo)
Mercredi 24 février de 14h à 15h30 (Un Mois, Un Livre)

- Le French Cultural Center recrute des professeurs de français langue étrangère pour enseigner des classes adultes et enfants à temps partiel (avec possibilité d'évolution). Cliquez sur le lien "EN SAVOIR PLUS" pour vous renseigner.

- Une nouveauté au FCC: le Café philo! Il aura lieu chaque premier mardi du mois de midi à 14h. Cliquez ici pour plus d'informations.

- La prochaine édition d'"Un mois, Un Livre" mettra à l'honneur Adolphe de Benjamin Constant. Cliquez ici pour plus d'informations.

EN SAVOIR PLUS
RESSOURCES PEDAGOGIQUES
Plateforme de formation à distance pour les professeurs de français professionnel, iFOS vise avant tout un objectif de professionnalisation et souhaite faire du français une langue de l'emploi. Il accompagne ainsi la nouvelle priorité donnée à la diplomatie économique; la langue française est plus que jamais une langue de l'emploi et doit contribuer à fortifier la communauté économique francophone.

EN SAVOIR PLUS
SCHOOL EVENTS
February 6th from 9am-4pm
Johnson Athletic Center at MIT in Cambridge.

The European Career Fair (ECF) is organized by the MIT European Club. It is their 20th anniversary and ECF continues to serve the Boston area universities and colleges by providing opportunities for students at all levels to connect with European employers. This fair hosts some of the brightest candidates who are interested in a career in Europe and increases awareness in the US about the exciting career opportunities that Europe has to offer.

This year, 9 French institutions will be present at the fair!

READ MORE