OCTOBER 2017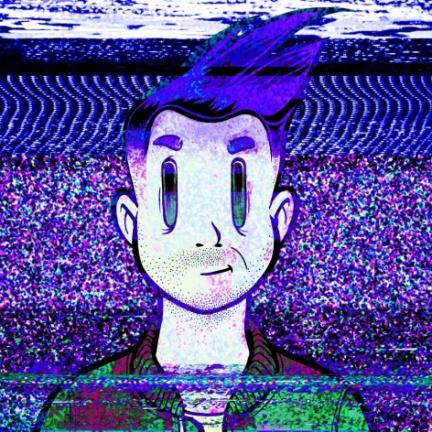 Saturday Oct 28, 8pm - midnight
This year for Halloween, with the support of the Cultural Services of the French Embassy, the National Hotel is hosting Miami's first Electronic French Bal Masqué with electronic music rising star Joris Delacroix. Invited by the Cultural Services of the French Embassy, Joris Delacroix will play for the first time in Miami. This free event is an opportunity to dance in an authentic and beautiful art deco hotel in Miami Beach and discover Joris Delacroix latest single, Start the Engine! Get your mask on and get your tickets NOW!

About Joris Delacroix:
1998, a summer camp party is in full swing. A shy kid in a corner is watching all the others having fun. Suddenly Da Funk (Daft Punk) begins to play and a miracle happens: the girl he is secretly in love with comes over and asks him to dance. Joris Delacroix has discovered the power of the dance floor!
Joris began to play the piano at a very early age. Then as a teenager, he dreamed of becoming Axl Rose before returning to his first passion: house music in the clubs of Montpellier in the South of France. To alleviate the boredom and seclusion of life in his little village in the Gard region, he began to work on production. Finally, his music caught the ear of the resident DJ at the Bar Live, Greg Delon, who signed him to Nîmes label WOH Lab. His first success in 2011, Air France, attracted interest from Antoine Kraft, manager at Savoir Faire.
In 2014, Joris joined Universal before going on tour with The Avener, Feder and Synapson in 2015. A perfectionist honing his musical language, he returned to the piano and revised his classical composers – particularly Bach – in search of new harmonic inspiration. Today, the shy kid is running the label that discovered him, headhunting talent for Way Of House. His new album consummately bridges electronic trance and melodic poetry.

About the Single "Start the Engine":
With his first single, Start The Engine, and its video directed by Santiago & Mauricio and produced by Division – a furious ode to pariahs of every kind – Joris Delacroix conveys a powerful (and extremely autobiographical) message: fulfillment is not a question of context; don't worry about what the majority think; trust in what you love. Shunning the cult of ego, the former shy kid takes refuge behind his music and a videogame avatar, now at one with his instruments. Superheroes are often just ordinary guys. It was released on June 16th.

About the Album:
French Touch and minimal techno have left their mark on Joris Delacroix, but he has clearly moved on with his new album – the third since he first went to WOH Lab in 2011 to make Romm With View. French Touch has left him with an affinity for sampling and beats with elastic kicks that suggest Alan Braxe, while minimal has given him a strong sense of outline and a fondness for prioritizing texture over mass. When he returned to the piano, he also immersed himself in the arcana of analogue synthesizers, experimenting with rough, accidental sounds on his Moog. These explorations led to an pop and ade always shaped by a love of melody – we come across Synapson, the Montmartre duo and female singers Ornette, Findlay and Pauline Lopez (half of Part Time Friends).

Social Media:
Facebook @jorisdelacroix
Instagram @joris_delacroix

The participation of Joris Delacroix is made possible thanks to the support of French Embassy Cultural Services and the National Hotel Miami Beach

Electronic Bal Masqué
Saturday Oct 28: 8pm - midnight
National Hotel
1677 Collins Ave, Miami Beach, FL 33139
Dress Code : mask

Due to limited space, RSVP is requested:
Click here to reserve your free ticket

READ MORE
MUSIC & PEFORMING ARTS
Saturday Oct 28, at 8pm

After the trememdous success of their debut in Miami in 2016, Rhythm Foundation presents Ibeyi, French-Cuban band led by twins Lisa-Kaindé and Naomi Diaz. Their unique blend of modern pop, hip-hop and electronic influenced with the traditional sounds of Yorùbá is a prodigious fusion of Paris and Cuba.

READ MORE
Thursday Oct 12, 7-10pm

The next Dance Band Night presented by Rhythm Foundation will feature The French Horn Collective. Led by the multi-instrumentalist, composer, singer and songwriter Vincent Raffard, this international band performs an eclectic variety of Gypsy Jazz, Swing, and original French music.

READ MORE
Nov 4 & 5, 2017

SAVE THE DATE! for French theatre play "LE PEIGNOIR AUX ALOUETTES" by MI@MI Compagnie and directed by Anna Alexis Michel. The play is being presented as part of the French Weeks Miami program on November 4th and 5th, organized by the French American Chamber of Commerce in Miami.

In French, with English and Spanish subtitles.

WHERE:
The Fillmore Theater at the Gleason Room
1700 Washington Avenue, FL 33139 Miami Beach

WHEN:
Saturday Nov 4 at 4pm
Saturday Nov 4 at 8:30pm
Sunday Nov 5 at 4pm

READ MORE
VISUAL ARTS
Oct 19, 2017 - Feb 18, 2018

French artists Alice Raymond and Carol Jazzar present the exhibition "Interrupta narratio". Combining psychoanalysis and art, Raymond's automatic drawings will take you into a fasinating world. Using instinct as her first tool, Jazzar reinterpretes in her own way different works of contemporary art. Created with words, images and symbols, this narrative is a journey through reality and absurdity.

Opening Reception & Artist Talk
Saturday, October 21, 3-5 p.m.

READ MORE
Oct 17, 8:30 AM – 10:00 AM

The Foundress of The Fountainhead, Miami-based collector, and philanthropist Kathryn Mikesell, hosts the 6th Breakfast Talk Series of the French Arts Associates.

French Arts Associates is a non-profit organization that strives to connect like-minded individuals in the Miami Arts community, by inviting guest speakers to help Arts professionals learn from each other and build relationships.

READ MORE
Through Nov 18, 2017

David Castillo Gallery presents "Deployed, Conditional, and Limited Utopia", a solo exhibition by Haitian artist Adler Guerrier.This exhibit is a visual topography of the urban, subtropical conditions of Miami, reflecting upon these distinct environments as evidence of the cultural and political landscapes of the city. Guerrier, plays the role of cultural cartographer wherein architecture is treated as an intrinsically political apparatus. In this exhibit we see Guerrier's reinterpretation of Miami.

READ MORE
Oct 6 - Dec 31, 2017

The Samuel P. Harn Museum of the University of Florida in Gainesville presents the exhibition: "Becoming a Woman in the Age of Enlightenment: French Art from The Horvitz Collection". This unique show includes drawings, pastels, paintings and sculptures selected from one of the world's best private collections of French drawings, featuring more than 150 masterpieces from the eighteenth and early nineteenth-century. The exhibit seeks to bring new insights to the questions of what it meant to be a woman in this period, even though many of the issues raised in these works still remain with us today.


READ MORE
Sept 1 – Nov 19, 2017

The Coral Gables Museum presents the work of French-Venezuelan artist Annette Turrillo, featured in a solo exhibition curated by art historian and professor Dr. Carol Damian. Turrillo intends to give recognition to the women who helped society achieve greater gender equality and contributed to our current conception of the contemporary woman. By doing so, the artist seeks to give visibility to the woman who where forgotten by official history.


READ MORE
Oct 20, 2017 – Jan 31, 2018

The Baker Art Museum in Naples presents two simultaneous and complimentary exhibitions on French Modern painting. The first one is entitled "French Moderns : Monet to Matisse 1850 to 1950" featuring 65 works of art from the Brooklyn Museum's renowned European collection privileging France as the artistic center of international modernism from the mid-19th to mid-20th centuries. The second exhibition is named "Expressions : Matisse and Modern Art from the Permanent Collection" displaying a selection of works by modern artists whose innovative styles helped define avant-garde art.

Image credit: Claude Monet (French, 1840–1926). Rising Tide at Pourville (Marée montante à Pourville), 1882. Oil on canvas, 26 × 32 in. (66 × 81.3cm). Brooklyn Museum, Gift of Mrs. Horace O.

READ MORE
Don't miss the photography installation by French artist Carol Jazzar at the latest group exhibition presented by The Fountainhead Residency. The show, curated by Kathryn Mikesell and Ombretta Agro Andruff, is a survey of artists working through their surrounding environments.µ

Fountainhead Residency:
65 NW 24th Street, Miami Florida
Open by Appointment

For information call :
Kathryn Mikesell at 305 776 8198
Ombretta Agro Andruff at 212 433 0878


READ MORE
FILMS IN THEATERS
Directed by Valérie Müller and Antonin Preljocaj (2016)

Just after being accepted into Moscow's highly competitive and prestigious Bolshoi Ballet, Polina discovers contemporary dance, a revelation that deeply affects the young woman and makes her question her life until then.

> Opens at Cinema Paradiso in Hollywood on Oct 6

> Playing at Corazon Cinema Café in St Augustine

READ MORE
Directed by Jean-Pierre & Luc Dardenne (2017)

One evening, after closing her practice for the day, Jenny, a young doctor, hears the doorbell ring but doesn't answer it. The next day, police inform her that an unidentified young woman has been found dead close by – leading Jenny on a personal quest to find out who she was.

> Playing at Miami Beach Cinematheque

> Playing at Savor Cinema in Fort Lauderdale

> Opens at Cinematique in Daytona Oct 13

READ MORE
SPECIAL SCREENINGS
Oct 12-15, 2017

Miami Dade College presents the Miami Film Festival GEMS 2017. As part of its ongoing programming MIFF presents in the fall a selection of the last nominated and award-wining films. This year's program includes 3 French movies, as well as a Palme d'Or-awarded francophone film.

FACES PLACES - Oeil d'Or (Golden Eye) Best Documentary at the 2017 Cannes Film Festival

CALL ME BY YOUR NAME

THE WORKSHOP

THE SQUARE - Palme d'or at the 2017 cannes film festival

READ MORE
Oct 14th at 7pm

Ayiti Images presents an exciting and provoking film about the Haitian Experience.

Synopsis : In modern day Haiti, Belensky Pétion, a heavy gambler, an upcoming soccer star and ladies' man is deep in debt to a local loan and is about to learn how small the island can really be. Things take a terrible turn when his American cousin, "Rodlin" arrives in Haiti for a visit gets kidnapped and held for ransom. Not suitable for children under 13 years. Parental discretion is advised.

READ MORE
Nov 4 & 5, 2017

SAVE THE DATE !

In collaboartion with the 32nd edition of the Fort Lauderdale Film Festival (FLIFF), French Weeks Miami will honor French Cinema and gatronomie française with two special evening of wine French food and cinema. The festival which runs October 27th to November 19th will include 5 French feature films, as well as several shorts : In Bed with Victoria by Justine Triet, Amélie by Jean-Pierre-Jeunet, Amour by Michael Haneke, Waiting for you by Charles Garrad, A Sense of Wonder by Eric Besnard.

French Weeks evenings:

> Nov 4: French Gourmet Soirée
with film feature: Waiting for you

> Nov 8: Quiche Soirée & Kir Royale
with film feature: A Sense of Wonder

READ MORE
Nov 3-5, 2017

SAVE THE DATE !

Movie buff or passionate about France? France Cinema Floride returns with the newest French movies with english subtitles.

READ MORE
EDUCATION
French Teacher's Training Workshop

October 27-28, 2017

Teachers save the date ! the next CIEP teacher training session will take place on October 27 and 28 in Miami.

Theme: For a positive and without mark assessment
The first goal of assessment is to help learners to improve their abilities. In this perspective, it must be considered as a tool for getting information and taking relevant pedagogical decisions: what are my students' needs but, first and foremost, what are their competencies. In a learning process, mistakes are normal and logical, and the role of the teacher is not to penalize, but to take note of the mistakes done, to analyze causes and reasons, and to propose activities to avoid the same kind of mistake next time. These are the principles of a formative evaluation, from the setting of targets to an efficient remediation. Learners must understand that assessment is a phase of help and assistance, and not only a way to control, to judge and to penalize.
In order to achieve this change in mentality, marks are useless and must be replaced by a precise, objective and pedagogical analyze. A learner-centered education, with appropriate responses to identified difficulties, will strengthen the class motivation and will maximize the effectiveness of the course.

Trainer: Pierre-Yves ROUX is in charge of the unit "expertise and quality" in the French language department of the International center for pedagogical studies in Sevres, France. Graduate from the universities of Rouen and Aix-Marseille, he worked for about 30 years abroad, in the French cultural centers around the world. He is the author of many papers and books about French as a foreign language, and notably about assessment and evaluation.

Time and location (TBC) :
8.30 am -5pm
Miami Dade College - Wolfson campus (TBC)

Selected bibliography

Friday, Nov 3, at 7pm

SAVE THE DATE! Join the upcoming Annual Back to School Celebration event "Teacher's Night Out" with wine and cheese, hosted by Nathalie and Steven Ponak. This is a great opportunity to network with other FIPA parents and friends of FIPA.

Where: FIPA
10901 SW 60th Ct
Pinecrest, FL 33156

When:
Friday, November 3, 2017 from 7:00 PM to 11:00 PM EDT

(Adults Only Please; Business Casual Attire)
$25.00 FIPA members - $50.00 non members.

READ MORE
IN THIS ISSUE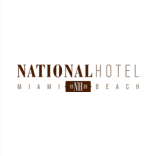 Cultural Service
Consulate General of France in Miami
1395 Brickell Avenue
Miami, FL 33131