OCTOBER 2016
The agenda for all things French in the US Southeast.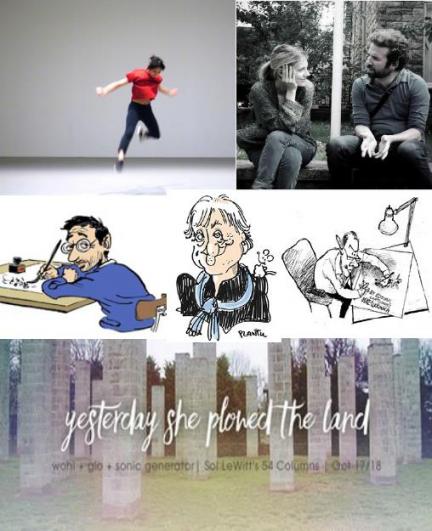 Various locations | Atlanta, GA | Oct. 12 to 21, 2016
It's that time of the year ! France Atlanta is back with a new series of cultural events organized in collaboration with some of the city's best creative minds and local institutions. This year, the program will highlight the work of young, up-and-coming contemporary French artists with a special focus on current social and environmental issues.
READ MORE
MUSIC
University of Southern Mississippi | Hattiesburg, MS | Oct. 10, 2016


Guests Ben Wadsworth (Kennesaw State University) & Kimberley Davis (University of Southern Mississippi) present a lecture recital on Gabriel Fauré at University of Southern Mississippi.

READ MORE
Millsaps College | Jackson, MS | Oct. 15, 2016


The Alliance Française of Jackson and The Mississippi Chambre Music Guild present "All Things French," an evening to experience French culture and music.

READ MORE
Sea Island Presbyterian Church | Beaufort, SC | Oct. 20 & 23, 2016


Founded in 1986, the Beaufort Symphony Orchestra is one of Beaufort's bright cultural highlights—a full symphonic ochestra with over 50 professional musicians. This month, the BSO performs Chopin & Saint Saens.

READ MORE
CINEMA
University of Mississippi | University, MS | Oct. 5 to 26, 2016

Tournées Film Festival 2016-2017 brings French cinema to American college and university campuses. The University of Mississippi will host screenings on campus from October 5 to November 26.

READ MORE
Troy University | Troy, AL | Oct. 11 to Nov. 3, 2016

Tournées Film Festival 2016-2017 brings French cinema to American college and university campuses. Troy University will host screenings on campus from October 11 to November 3.

READ MORE
Various Locations | Columbia, SC | Oct. 25 to Dec. 4, 2016

Tournées Film Festival 2016-2017 brings French cinema to American college and university campuses. The University of South Carolina at Columbia will host screenings on campus from October 25 to December 4.

READ MORE
LECTURE
Duke University | Raleigh-Durham, NC | Oct. 16, 2016

The Carolina Seminar on Transnational and Modern Global History, Council for European Studies & Triangle Intellectual History Seminar presents "Colonial Literature, Law Reform, and the Crisis of Representation in Interwar Algeria" with Judith Surkis (Rutgers University, NJ).

READ MORE