JUNE 2017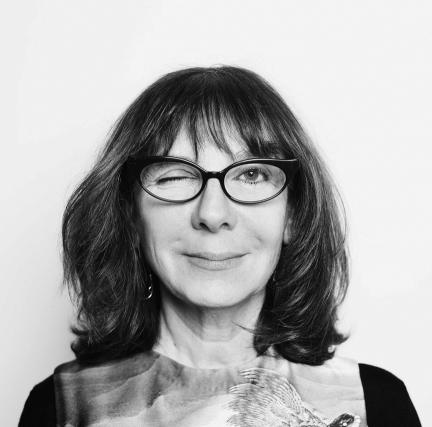 June 22, 2017 - August 20, 2017
Bay Area, CA.
Ars Citizen launches an extensive exhibition and program of French conceptual artist Sophie Calle. This series of events brings together major local institutions to present her multifaceted body of work that mixes photography, text, books, film, and performance, and has earned her international acclaim. The project marks a new chapter in the special relationship of the artist with the region where her career began four decades ago.
READ MORE
CINEMA
June 15, 2017 - June 25, 2017
San Francisco, CA.

The Frameline Festival, San Francisco's International LGBTQ Film Festival, returns to the Bay Area June 15-25, 2017. French director Jérôme Reybaud will be there to present "4 Days in France."

READ MORE
June 1, 2017 - June 4, 2017
San Francisco, CA.

The 22nd San Francisco Silent Film Festival wille take place from June 1 to June 4, 2017 at the glorious Castro Theatre.

READ MORE
June 5, 2017
San Francisco, CA.

Moïse Touré offers an artistic response to the kidnapping of 237 Chibok schoolgirls, kidnapped by Boko Haram in 2015.

READ MORE
June 8, 2017 - August 12, 2017
Berkeley, CA.

A tribute to legendary French filmmaker Jean-Pierre Melville at the Pacific Film Archive.

READ MORE
Ongoing - June 11, 2017
Seattle, WA.

Seattle International Film Festival's mission is to create experiences that bring people together to discover extraordinary films from around the world. Many French films are part of the lineup this year.

READ MORE
June 16, 2017 - June 25, 2017
Sacramento, CA.

The Sacramento French Film Festival will take place from June 16 to June 25, 2017 at the Crest Theatre & Esquire Theatre.

READ MORE
VISUAL & PERFORMING ARTS
June 2, 2017 - June 4, 2017
San Francisco, CA.

Marine is a project of resonances based on a simple but bold principle; a solo full of sensory exchanges, organizing breathing, physical and emotional tensions, and supports.

READ MORE
CALL FOR APPLICATIONS
Application deadline: June 30, 2017


This writing residency is open to French authors who have a writing project in connection with San Francisco or the Bay Area. Find all the information about requirements and deadlines here.

READ MORE
FRENCH SUMMER CAMP
July 23, 2017 - July 29, 2017
Georgetown Lake, MT

French Camp is an opportunity to enjoy a week surrounded by French and Francophone culture, cuisine and a chance to enjoy outdoor activities and have fun. French Camp is run by a group of volunteers from the Missoula community including many French and francophone natives. It is held at beautiful Georgetown Lake, at Camp Watanopa.

READ MORE
IN THIS ISSUE
Stay tuned!
Follow us on social media!