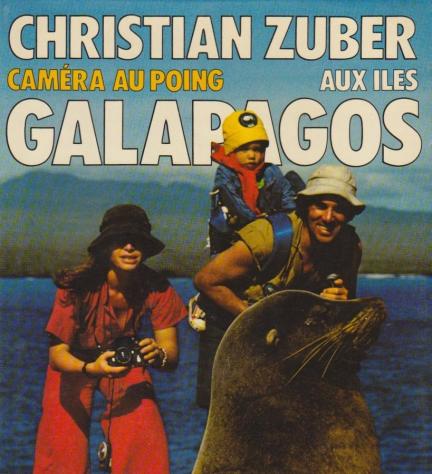 March 17 | 7:00 p.m
Embassy of France - La Maison Française


The Environmental Film Festival (DCEFF) is the largest and longest-running festival of its kind in the United States and is celebrating its 25th anniversary in 2017. DCEFF seeks to advance public understanding of the environment and inspire stewardship of the earth through the power of film.
Visit DCEFF.org to view the full Festival lineup!
Festival dates: March 14-26, 2017
Galapagos III
by Christian Zuber
1974 – France – Part 1: 35 min; Part 2: 33 min
March 17 | 7:00 p.m
In 1959, Paris Match and Life Magazine made headline of Christian Zuber, a 28 year old French cinematographer, who left for the Galapagos with only a 16 mm Pathe film camera and a Rolleiflex still camera - the same Islands where Darwin foresaw his theory of evolution a hundred years earlier. From his one-year journey in the Pacific, Christian Zuber brought back with him a film of a lost paradise and photos of rare and endangered species.
In 1972, twelve years later, Zuber returned to the Galapagos Island to assess the first results of his work as an early environment and media activist.
Galapagos Islands III is the unseen movie being presented for the first time this year at the Environmental Festival in the Nation Capital.
In French with English subtitles
Online registration is required for this free admission screening. Register here.
READ MORE