FÉVRIER 2017
''A la Chandeleur, l'hiver s'en va ou prend vigueur'' Dicton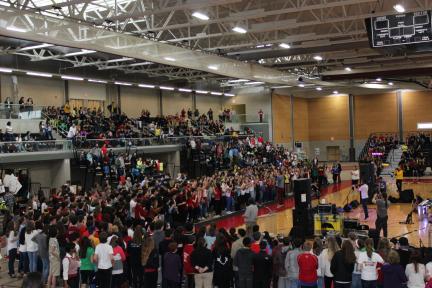 Registrations are open! Le 10 Mars c'est La Fête de la Francophonie des Ecoles
Event will start @ 10am. Students must arrive between 9:30 and 9:50am
Rdv @ Lexington Carry Hall, 1605 Massachusetts Ave, Lexington, MA
This year, the city of Lexington will be welcoming 800 students from New England in order to celebrate La Francophonie des écoles.
Music, prizes and other exciting events planned... get ready!
Registrations are now open! Please click here and send the information required.
The entire program will be sent to the registered schools... stay tuned and have fun in French!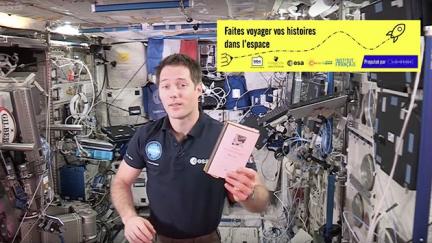 Date limite d'envoi des textes : 28 Février
Thomas Pesquet, astronaute séjournant dans l'ISS depuis le 20 novembre, vous invite à écrire la prochaine aventure du Petit Prince. Les participants - enfants, adolescents, jeunes adultes - ont jusqu'au 28 février pour envoyer leur histoire. Un jury composé d'astronautes, de personnalités de l'aérospatiale et de la littérature sélectionnera dix textes finalistes.
Cliquez ici pour vous inscrire.
READ MORE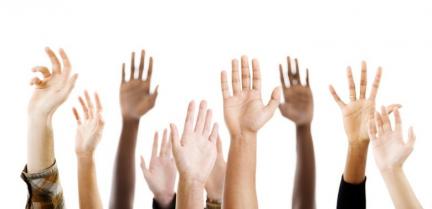 Saturday February 4th, 11:30 AM - 01:00 PM
Harvard Kennedy School, Taubman Building, 1 Bennett St, Cambridge, MA
"Diversity and inclusion: challenges and solutions. French and American perspectives" is the first student-led symposium on Diversity organized by the HKS Francophile Club and HKS Vice-President of Diversity, with the support of the French Consulate and the Institut Français.
A panel will be dedicated to the question of education and diversity, focusing on how to manage diversity in schools and universities, the implications of affirmative action, and wondering whether education can be a tool for inclusion in society.
With Charline Avenel, Executive Vice President, Sciences Po Paris, Karen Jackson-Weaver, Senior Associate Dean for Degree Programs & Student Affairs, Harvard Kennedy School, Margareta Matache, Instructor and Director of the Roma Program, FXB Center for Health and Human Rights, Harvard University, Evelyne Hebrault, Director, P'tits Bouts School, Education Française Greater Boston, and Natasha Kumar Warikoo, Associate Professor of Education at Harvard University.
To register to the conference, click here.
READ MORE
TRAININGS
Du 21 au 23 février 2017
Date limite d'inscription : 15 février 2017

Cette formation habilitante examinateurs- correcteurs aux niveaux A1, A2, B1, B2 pour le DELF (Diplôme d'études en langue française) vous est proposée par le French Cultural Center de Boston.
Frais de stage : $200. Capacité: 25 participants.

Pour vous inscrire, envoyez un email ici.

READ MORE
Au CIEP de Sèvres, du 13 au 24 février 2017

Formation aux techniques professionnelles les plus actuelles, rencontres des acteurs clés de la profession, espace d'échanges entre pairs, l'université BELC offre l'occasion de découvrir ou d'approfondir de nouvelles pratiques et de soutenir une évolution de carrière dynamique.

READ MORE
FOR YOUR CLASS AND YOUR STUDENTS
Avatar, Canular, Emoticône, Favori.te, Héberger, Fureteur.euse, Nomade, Nuage, Pirate, Télésnober

L'opération « Dis-moi dix mots » invite chacun à jouer et à s'exprimer autour de dix mots sous une forme littéraire ou artistique de septembre à juin.
Ces dix mots sont choisis, chaque année, par les différents partenaires francophones : la France, la Belgique, le Québec, la Suisse et l'Organisation internationale de la Francophonie (qui regroupe 80 États et gouvernements dans le monde). Partez à la découverte de ces dix mots et donnez libre cours à votre créativité : dix mots à écrire, slamer, chanter, filmer... !

READ MORE
Du 13 janvier au 13 février 2017

MyFrenchFilmFestival est le premier festival de cinéma français entièrement dématérialisé. Disponible pour un mois, il présente une sélection de 10 courts-métrages gratuits et 10 films en compétition à regarder directement chez vous, ou en classe.

READ MORE
GRANTS AND PROGRAMS
Host a French Teaching Intern for one year to help develop your programs

The French Teaching Internship Program offers U.S. schools and universities the opportunity to welcome young French educators to train as teaching interns in their classrooms. Teaching Interns are sometimes referred to as Teaching Assistants or TAs.

READ MORE
Deadline for submission of applications: February 9th, 2017 at 5:00pm (CET Paris time).

There are only a few days left to apply for the Smart Loire Valley Program Fellowship!
This fellowship is open to all research disciplines and offers post-doctoral fellowships for international experienced researchers with at least 5 years of post-doctoral experience in region Centre-Val de Loire laboratories.

READ MORE
IN THIS ISSUE
HELPFUL LINKS
....................................