JANUARY 27TH, 2017
Please find below the French & Francophone events in Boston and New England (co-sponsored or supported by the Consulate General of France in Boston).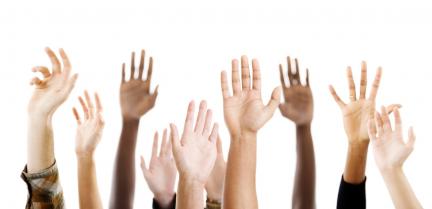 February 4th, 2017
Harvard Kennedy School, 79 JFK Street, Cambridge, MA
"Diversity and inclusion: challenges and solutions. French and American perspectives" is the first student-led symposium on Diversity organized by the HKS Francophile Club and HKS Vice-President of Diversity, with the support of the French Consulate.
This event aims to facilitate best practices sharing and an open dialogue on the French and American models of inclusion by bringing together students, faculty and practitioners from France and the US. Beyond a mere for/against debate comparing two models, the ambition is to establish bridges between two perspectives on Diversity and Inclusion, in order to define a common set of actions to shared issues.
To register to the conference, click here.
READ MORE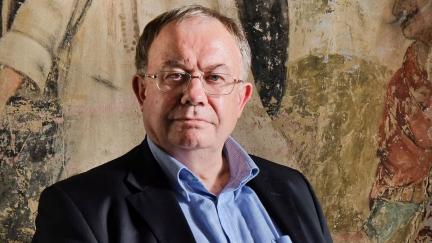 February 1st, 4:15pm-6:00pm
27 Kirkland Street, Cambridge, MA
A prominent French political scientist and a speaker in our upcoming symposium about Diversity and Inclusion, Olivier Roy tackles the problem of European secularisation in his conference entitled The Populist Paradox: How the Promotion of Christian Identity by European Populists Contributes to Secularization, which will focus on Europe's Christian identity and the "folklorization" of religious markers.
READ MORE
FILMS
January 13th - February 13th

There is still time to enjoy the wonderful programming of MyFrenchFilmFestival's 2017 edition!

MyFrenchFilmFestival is the first entirely dematerialised French film festival. Geared towards Internet users worldwide and available for one month, it features a selection of 10 shorts and 10 feature films in competition that you can watch directly from home.

READ MORE
MUSIC
January 29th, 3:00PM
Trinity Church, Copley Square, Boston

Composed in the early 13th century for New Year's festivities, the Ludus Danielis is a French mystery play based on the Old Testament's Book of Daniel.
Under Anne Azéma's direction, this production combines period instruments with contemporary visual touches, connecting the past to the present, and thus highlighting the timelessness of the play's themes.

READ MORE
February 5th, 10:00AM
290 Harvard Street, Brookline, MA

Next week we invite you to attend a stunning performance of this French opera by Jacques Offenbach, recorded live in November 2016 in the Paris Opéra.

This adaptation of three tales by E.T.A. Hoffmann, with a sprinkling of Goethe's Faust, portrays the German poet as both narrator and hero recounting his love affairs with Olympia, Antonia, and Giuletta.

READ MORE
LECTURES
February 8th, 2017, 6:00pm - 7:30pm
Harvard Art Museums, 32 Quincy Street, Cambridge, MA

Presented in conjunction with the exhibition Drawing: The Invention of a Modern Medium, this lecture will consider the key aspects of the process of drawing's emergence into modernity and will explore the output of the most important artists, from Fragonard to Seurat, who contributed to that process. Ewa Lajer-Burcharth, Professor of Fine Arts at Harvard University, will describe the unorthodox format of the exhibition and reflect on the question of how objects may be used to reimagine art history.

Free admission

READ MORE
Feb 1st, 9th, 23th, 24th
27 Kirkland Street, Cambridge, MA


In February, the CES honours French culture by proposing thought-provoking lectures about French history and politics and France in the European Union, held by prominent specialists of France. Whether you are interested in Christianity in the EU or passionate about French slave-ownership, whether you worry about Material hardship or you have always wondered about the Future of European political debate, these conferences are just for you!

Click on the link down below if you want to learn more about these great CES events.

READ MORE
EXHIBITIONS
February 4, 2017 - June 4, 2017
Colby College Museum of Art
5600 Mayflower Hill, Waterville, ME

This semester the Colby College Museum of Art invites you to discover the work of Chinese-French artist Zao Wou-Ki (1920–2013), who immigrated from Beijing to Paris after WWII and established himself among post-war art circles. Zao's signature lies in his singular adaption of the visual poetry of Chinese art within twentieth-century oil-painting idioms. His interpretation of abstract art conjoins European modernism with Chinese metaphysical principles.
This exhibition is the first retrospective of the work of Zao Wou-Ki in the US.

READ MORE
On view February 2 - 28, 2017
Opening Reception : February 1st at 6:30 PM | Artist Talk at 7 PM
French Cultural Center, 53 Marlborough St, Boston

For six years, Noëlle Herrenschmidt was in the backstage of the French Republic, pencils and brushes in hand, pushing open doors that typically remained closed.
This exhibit features a selection of works from the artist's latest book, Dans les coulisses de la loi, that retraces the path of law in France from the ministries to the Journal officiel, Matignon, the Conseil d'Etat, the Elysée, the Parliament, its two chambers and the Conseil Constitutionnel.

READ MORE
IN THIS ISSUE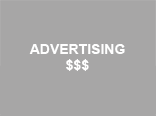 HELPFUL LINKS
....................................