JUNE 2ND, 2017
Please find below the French & Francophone events in Boston and New England (co-sponsored or supported by the Consulate General of France in Boston).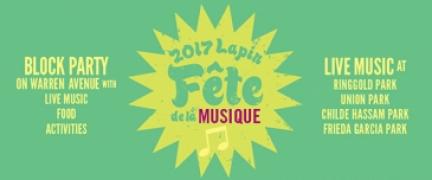 June 17th, 2017 from 3PM to 6PM
South End, Boston, MA
Community Music Center of Boston presents the 5th annual Fête de la Musique! La Fête de la Musique began in the summer of 1982 in Paris, France, and has become a world-wide event, celebrated in over 100 countries and 5 continents. Area businesses, organizations and neighborhood groups have partnered to deliver a diverse line-up of music to be freely enjoyed by the neighborhood, visitors and passersby.
READ MORE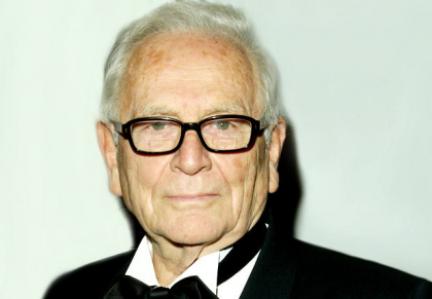 May 27th - January 1st, 2018 - Fashion show on June 17th at 5PM
Rosecliff Exhibition Gallery
548 Bellevue Ave, Newport, RI
"Pierre Cardin: 70 Years of Innovation" opened in Rosecliff's exhibition gallery on May 27th, featuring 42 original pieces from Cardin's private archives that document and celebrate his prolific career from the 1950s through his 2016 spring/summer collection. Beginning with his haute couture work with Christian Dior in 1946, Cardin helped develop the "New Look" that would forever change mid-20th Century fashions.
READ MORE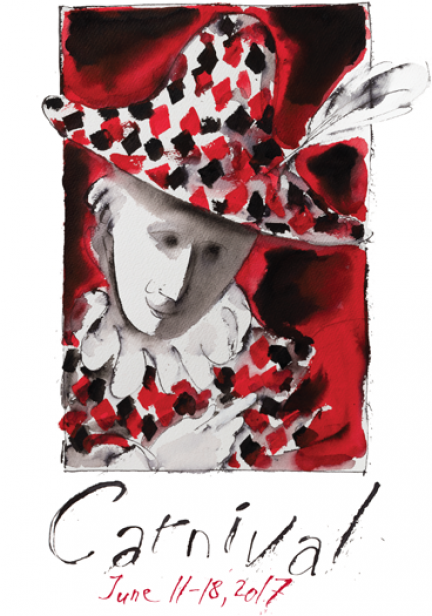 June 11th-18th
Boston (various locations)
For its 19th edition, the Boston Early Music Festival puts the spotlight on French music: indeed this internationally acclaimed festival will feature no less than nine French baroque composers, one French opera, forty French musicians and five lectures about French music. Don't miss this incredible opportunity to hear and learn about little known pieces of early music!
READ MORE
FILMS
Tuesday at 6:45pm
May 30 - June 27 (5 sessions)

This Spring, the Coolidge Corner theatre offers classes about the French New Wave, a cinematic movement that redefined the film-making industry. More than half a century after its heyday, the French New Wave remains the most influential film movement in the history of cinema. French Connections: The New Wave looks back to a selection of innovative and engaging movies made within or directly drawing on the movement.

READ MORE
June 9th - September 1st
Harvard Film Archive
24 Quincy St, Cambridge, MA


Son of the famous painter Pierre-Auguste Renoir, Jean Renoir is now considered a legendary director, a genius who defined cinematic realism and humanist filmmaking. The HFA will show all of Renoir's work (including The Rules of the Game and Picnic on the Grass) in addition to documentaries about the director and his first screen effort as scenarist and producer. All silent films will feature live accompaniment.

READ MORE
MUSIC
June 16th at 7:30PM
Academy of Music
274 Main St, Northampton, MA

As part of the annual Django in June festival in Northampton paying tribute to French guitarist Django Reinhardt, French musician Marcel Loeffler will perform a concert exploring Reinhardt's jazz repertoire.
The inventor of the "jazz manouche" (gypsy jazz), Reinhardt is regarded as one of the greatest musicians of the twentieth century.

READ MORE
COMMUNITY EVENTS
Get ready for the bicentennial of Lafayette's visit to the U.S.!

June 12th at 7PM
Rider Tavern, Stafford St, Charlton, MA
July 15th at 2PM
New Hampshire Historical Society, 30 Park St, Concord, NH

In 1824-25 Revolutionary War hero the Marquis de Lafayette visited the U.S. in a grand triumphal tour. Throughout the 24 states Lafayette visited, he was met with huge crowds. French historian and geographer Julien Icher, who manages the Lafayette Trail Project for the French Consulate in Boston, will speak about his efforts to document Lafayette's travels.
June 13th, 7:00PM
Longfellow Books
1 Monument Way, Portland, ME

Come to Longfellow Books with translator and UMA professor Chelsea Ray to celebrate the English translation of "Women Lovers or the third woman". You will learn more about American heiress Natalie Clifford Barney and her autobiographical novel, originally written in French. This long-lost novel recounts a passionate love triangle among three of the most daring women in Belle Epoque Paris.
Free and open to the public.

READ MORE
Right now, French is the third most demanded language by U.S. employers, and we estimate that by 2050, 700 million people will speak French.
9 students from the Boston area have agreed to share with us why they learned French and why they find it useful in their day to day life.

READ MORE
IN THIS ISSUE
HELPFUL LINKS
....................................