MARCH 10TH, 2017
March is the month when we celebrate French and Francophilia around the world. Join us as we celebrate French culture in New England!
Please find below the French & Francophone events in Boston and New England (co-sponsored or supported by the Consulate General of France in Boston).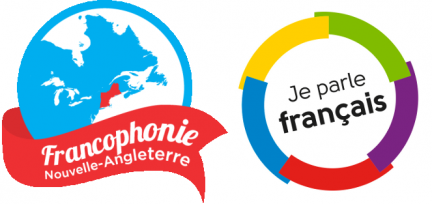 Come and celebrate with us the opening of "Le mois de la Francophonie", our annual celebration dedicated to French culture that lasts a whole month! From Africa to the Americas, French is the 5th most spoken language in the world, and the second most learned language after English. In the US, the majority of Franco-Americans are concentrated in New England, as well as Louisiana.
The Francophonie month has a lot to offer, from French film festivals to special events and engaging lectures. Click here for more info and to access the calendar of events!
READ MORE

March 23th-25th at 1:30 PM and 8:00PM
March 29th - April 1st at 8:00PM
Boston Symphony Hall, 301 Massachusetts Ave, Boston
Making his BSO debut, French conductor Alain Altinoglu presents an all-French program along with famous violonist Renaud Capuçon. The program includes Berlioz, Lalo, Dutilleux and Roussel: a unique chance for the Bostonian audience to hear beautiful pieces of French classical music!
Also, don't miss French conductor François-Xavier Roth leading a Franco-German concert including works by Berlioz, Pintscher and Beethoven, and featuring American cellist Alisa Weilerstein.
READ MORE
FILMS
March 18th – April 16th
Harvard Film Archive
24 Quincy St, Cambridge, MA

There is a constant flow of newcomers revitalizing French cinema with their originality. Whether they make what we usually call "documentary" or "fiction," they often question this distinction as well as that between filmmaking, art, activism or essay. Their creativity is a little-known treasure in France, where these films are rarely noticed by the industry, the awards and the mainstream media, and even less noticed outside of French borders. This program introduces nine of these singular gems.

This series has been curated by critic and programmer Jean-Michel Frodon with support from the Harvard Film Archive.

READ MORE
Check out the different French films in theaters throughout New England this month!

This month, all the tastes are represented in French cinema: whether you want to see the Academy Award nominated My Life as a Zucchini and Elle, the documentary Antartica: Ice and Sky, or you are nostalgic about the cinematic adaptations of Marcel Pagnol's "Trilogie Marseillaise" from the 1930s, there are plenty of opportunities to see French films in New England!

READ MORE
March 5th-19th
Harvard Film Archive
24 Quincy Street, Cambridge, MA

If you missed the chance to see French director Christophe Honoré, thare is still time to take part in the Harvard Film Archive retrospective of his work. Christophe Honoré's Queer Trilogy... and beyond is a two-week movie screening that featured Christophe Honoré in person on March 5th & 6th.

READ MORE
MUSIC
March 17th, 8:00 PM
First Church in Cambridge, Congregational
11 Garden Street, Cambridge, MA

Blue Heron and the group Les Délices team up to present you one of the finest French poems, accompanied by medieval instruments to immerse you in the authentic experience of 14th century French poetry.

Guillaume de Machaut's narrative poem Remède de Fortune was written c. 1350. It tells the tale of a woebegone lover who is counseled by Lady Hope on how to be happy facing the ups and downs of Fortune and her wheel. This pocket version of the Remède will include narration, projected images from manuscripts curated by Machaut, all of the music included in the poem, and more!

READ MORE
March 24th at 8:00PM
Brighton Music Hall
158 Brighton Avenue, Allston, MA

French joyous band Nouvelle Vague, known for its versions of classic 80s and 90s hits, returns to Boston to present its original compositions for the first time.
Don't miss your chance to see these artists add a unique touch to new wave, bossa nova, and lounge music!

READ MORE
LECTURES
March 22nd from 6:00PM To 7:00PM
French Cultural Center, 53 Marlborough St, Boston

At a time when we commemorate the centenary of the United States' engagement in WWI, the French Cultural Center invites you for an evening of remembrance and discussion about the actions of Escadrille Lafayette members and American Red Cross volunteers, led by Christopher Capozzola, Associate Professor at MIT in political and legal history, Virginie Greene, Professor of French at Harvard, and Jean-Claude Redonnet, Professor Emeritus and Research Director at Université Paris-Sorbonne.

READ MORE
March 30th, 2:00-4:00PM
Lower Level Conference Room, Busch Hall
27 Kirkland Street
Cambridge, MA 02138

Come to the Center for European Studies to hear panelists speak about France's current political climate! With the country's presidential election only a few months away, this discussion will lead by Dominique Moïsi, the Co-Founder of the Institut Français des Relations Internationales, the essayist Hakim Al Karou, Vincent Pons, the Assistant Professor of Business Administration at the Harvard Business School, and Laurent Bigorgne, the director of the Institut Montaigne.

READ MORE
March 17th, 9:00AM-6:00PM
Brown University, Pembroke Hall 305
172 Meeting Street, Providence, RI

Don't miss the chance to hear several distinguished French scholars (among whom Bernard Stiegler, Head of the Institut de Recherche et d'Innovation of the Centre Pompidou in Paris) at Brown University, discuss the problematics of entropy, low entropy, negative entropy and anti-entropy in the age of the Anthropocene.

READ MORE
French for the Real World: Pedagogical Approaches to French for Specific Purposes

March 17th at 4:30PM
The French House
33 Dover Road, Wellesley, MA

La Maison Française de Wellesley College invites you to a round table with Lars Erickson from URI, Heather McKoy from Penn State, and Deb Reisinger from Duke University, in which the speakers will discuss and share their experience about how to teach French for specific and practical purposes.
The round table will be in English, and it will be followed by a dinner at 6pm.

RSVP: binamaho@wellesley.edu
Disabilities: jwice@wellesley.edu
March 20th, 8:00AM-4:30PM
University of Vermont (Davis Center)
590 Main St, Burlington, VT

Join the University of Vermont for a special day dedicated to the French-Canadian presence in New England. The program includes a continental breakfast and lunch, lectures about the history and the future of French connections with New England, and a special flag raising ceremony in the presence of the Consul General of France in Boston, Valery Freland.

READ MORE
EXHIBITIONS
March 9th to April 30th
Leica Gallery Boston
74 Arlington St, Boston

French-born Grammy Award nominated artist Mathieu Bitton will be presenting his exhibition Darker than Blue at the Leica Gallery in Boston. This candid black-and-white exhibit features images from Bitton's world travels as well as famous "Hand Portraits," echoing the artist's spontaneous photography.

READ MORE
March 3rd- June 10th
Le Laboratoire Cambridge
650 East Kendall Street, Cambridge, MA

Come out to Le Laboratoire in Cambridge from now until June 10th to see Life in Picoseconds. This collaboration between French design team Millimetre, video artist and scientist Charles Reilly, artist Daniel Faust, artist and researcher Anna Ondaatje, and Le Laboratoire founder David Edwards represents a new impressionistic movement in digital screen technology that departs from the advance of digital screens toward hyper-realistic representation.

READ MORE
COMMUNITY EVENTS
Friday, March 31st at 8:00PM
International School of Boston
45 Matignon Road, Cambridge, MA

The International School of Boston invites you to an elegant evening of gastronomy, music and theater on the Proust theme. Evening in French for all levels of French.
Public: 21+
$8, please click here to get your tickets (required).

READ MORE
You can now enjoy a new package of TV5MONDE channels online: TV5MONDE Style; TV5MONDE Cinema, featuring recent and classic French language films; TiVi5MONDE, the children's network; and TV5MONDE Info with the latest newscasts.

READ MORE
IN THIS ISSUE
HELPFUL LINKS
....................................