SEPTEMBER 2016
A new newsletter from the French Embassy in the U.S.! Just 1 email every 2 months, gives you an overview of French education across the United States. Events, advocacy, honorable mentions, and educational resources for your K-12 French classroom.
This newsletter serves as a complement to your local educational newsletter, providing useful information for French language educators, school leaders, and other parties in the U.S.
You are receiving this message because you are a subscriber of your local French educational newsletter. To continue receiving K-12 French Education in the U.S., subscribe HERE!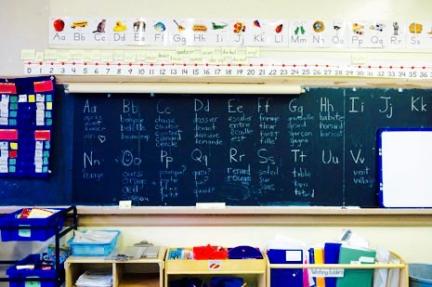 Welcome back to school!
Tous nos voeux pour une bonne rentrée des cours! We hope you return to school feeling refreshed from summer vacation, and ready for the new school year 2016-2017. Here's to a great year helping students progress further in their French education!
ADVOCACY
The Institut Français (IF) campaign takes a modern perspective on French and those who speak it, presenting French as a language of employment, innovation, technology, and business around the world. For your free communication kit, Et en plus, je parle français! from the Institut Français, contact Leah.Miller@diplomatie.gouv.fr and start promoting French language learning on your campus today!

EN SAVOIR PLUS
UPCOMING EVENTS
Center for Advanced Research on Language Acquisition (CARLA) presents the Sixth International Conference on Immersion and Dual Language Education: Connecting Research and Practice Across Contexts. October 20–22, 2016 at the Hyatt Regency Hotel in Minneapolis, MN, USA. As one of the conference's sponsors and active participants, the Embassy of France is sending Education Attachés, Karl Cogard and Fabrice Jaumont to present at the conference. Read more about their presentation by clicking the link below.

EN SAVOIR PLUS
TEACHER RESOURCES
LAST MONTH
The American Association of Teachers of French (AATF) held their 89th annual convention July 3-6, 2016 in Austin, Texas. Two members of the French Embassy's Cultural Services Department, Karl Cogard and Jessica Fertinel, presented on new tools for French teachers. You can read a description of their session, and other convention highlights by clicking on the link below.

EN SAVOIR PLUS
HONORABLE MENTIONS
This summer, 20 applicants from across the United States were selected to participate in two weeks of teacher training with the Stage pédagogique de courte durée (SPCD) grant. The SPCD grant allows teachers the opportunity to perfect their teaching methodologies of French language and culture at CAVILAM Alliance Française in Vichy, France June 29th to July 10th 2016.
Additionally, 3 teachers were selected for the one-month stage BELC in Nantes, France, training to become official French language workshop facilitators during the month of July.
EN SAVOIR PLUS
Congratulations to the School Board of Broward County in Florida and the Académie de Montpellier in France for three years of partnership between their school districts!

EN SAVOIR PLUS
HAPPENING IN...
New French bilingual education programs open in three Houston, Texas schools, focusing on pre-K, kindergarten, and 1st grade.

EN SAVOIR PLUS
The French Heritage Language Program is launching new educational programs on the West Coast, in cooperation with the Education Française de la Bay Area (EFBA) association.

EN SAVOIR PLUS
Arizona is opening its first public French immersion program at Desert Sun Academy in August 2016, for kindergarten and 1st grade. Find out more by clicking on the link below!

EN SAVOIR PLUS