FEBRUARY 2016
The agenda for all things French in the US Southeast.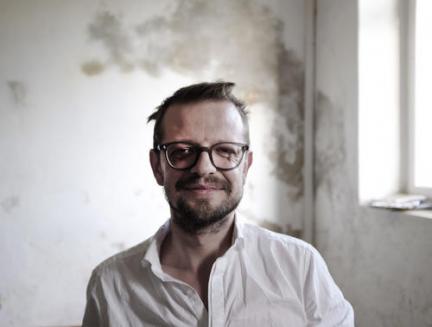 Georgia Tech College of Architecture | Atlanta, GA | Feb. 24 - Mar. 18, 2016
THREE EUROS features the work of three Georgia Tech alumni and established architects: Xavier Wrona (Aubervilliers, France), Daniel Cavelti (St Gallen, Switzerland) and Thorsten Kock (Stuttgart, Germany). Returning to their Alma Mater for this unique exhibit, they will take part in its unveiling on Wednesday, February 24.
READ MORE
VISUAL ARTS
Mint Museum Uptown | Charlotte, NC | Nov. 21, 2015 to Mar. 27, 2016

This exhibition features a selection of 19th and 20th century European works on paper drawn entirely from The Mint Museum's permanent collection. Artists represented in the exhibit include Henri de Toulouse-Lautrec and Camillle Pissarro.

READ MORE
North Carolina Museum of Art | Raleigh, NC | Feb. 4 to May 19, 2016


Popular NCMA lecturer and art educator Joseph Covington covers 5,000 years of art history. Topics include great French masters such Cézanne, Rodin, Gauguin, Picasso and more.

READ MORE
FILMS
Temple Israel & The Regal Ballantine Village | Charlotte, NC | Jan. 11 - Feb. 20, 2016

The Charlotte Jewish Film Festival provides a cultural opportunity by bringing the audience a diverse set of films through the unique lens of the Jewish experience in America and around the world.

READ MORE
North Carolina State University | Raleigh, NC | Jan. 14 to Feb. 11, 2016

The Tournées Film Festival - which aims to bring French cinema to American college and university campuses - continues at North Carolina State University (NCSU) in Raleigh, NC, with an exciting selection of contemporary French productions.

READ MORE
Online | www.myfrenchfilmfestival.com | Jan. 18 to Feb. 18, 2016


My French Film Festival (My FFF) presents its 6th edition and is back with a new selection of films and partner-platforms in a number of countries around the world. This unique online festival features some of France's best contemporary films.

READ MORE
Multiple locations | Atlanta, GA | Jan. 26 to Feb. 17, 2016

Now in its 16th year, the Atlanta Jewish Film Festival (AJFF), dedicated to international cinema that broadly explores themes of identity, history and culture, is showcasing 6 French productions as part of its 2016 lineup.

READ MORE
Various campuses | GA, NC & TN | Feb. 2016

The 2016 Tournées Film Festival, which aims to bring French cinema to American college and university campuses, will be present on 4 campuses in the US Southeast this month.

READ MORE
Emory University | Atlanta, GA | Feb. 3 to April 20, 2016

European cinema fans are in for a treat as classic films from France make their way to Atlanta at the Emory Cinematheque! (Re)discover some of France's most beloved classics here at home!

READ MORE
MUSIC
Ferst Center for the Arts | Atlanta, GA | Feb. 20, 2016

Jazz Singer Cyrille Aimée's songs are a joyful mix reflecting the multicultural influences of an artist who has lived and performed all over the world. This month, she will be performing at Georgia Tech' Ferst Center for the Arts in Atlanta.

READ MORE
Schermerhorn Symphony Center | Nashville, TN | Feb. 27, 2016

One of the most active recording orchestras in the country, the Nashville Symphony proudly presents "Carnival of the Animals" at the Schermerhorn Symphony Center, a show that will delight the curiosity of adults and children alike.

READ MORE
BOOKS
Cherokee Town Club | Atlanta GA | Feb. 12, 2016

French landscape designer Louis Benech, also known as "the Gardener of Versailles", will unveil his newest book "Twelve French Gardens" during a reception organized by the Atlanta Chapter of the French Heritage Society.

READ MORE
PERFORMING ARTS
Cobb Energy Performing Arts Centre | Atlanta, GA | Feb. 5 to 13, 2016

Discover the bohemian world of Paris and the birthplace of the Cancan in Moulin Rouge - the most famous cabaret in history - and experience the explosive story of young love and rising stardom set against a glamorous Parisian backdrop.

READ MORE
LECTURES
Duke University | Research Triangle Park, NC | Feb. 28, 2016

Dr. Pascale Barthe, Associate Professor of French at UNC at Wilmington, will discuss Jean-Baptiste Tavernier's treatment of women as global commodities, from a project on early modern interactions between the French and Mughals.

READ MORE