FEBRUARY 10TH, 2017
Please find below the French & Francophone events in Boston and New England (co-sponsored or supported by the Consulate General of France in Boston).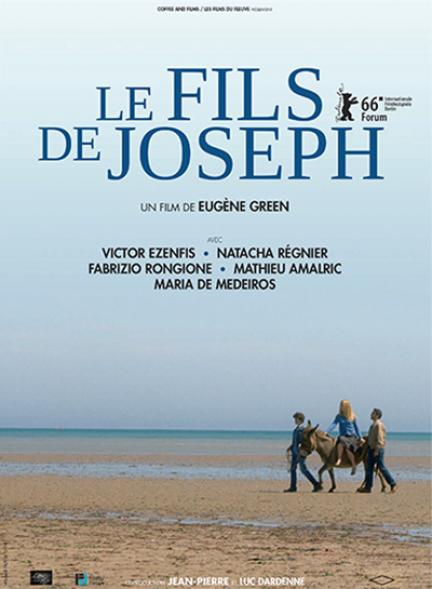 February 25th to March 4th
Cable Car Cinema
204 South Main Street, Providence, RI
The annual Providence French Film Festival is back at the Cable Car Theater this month, with dozens of renowned French films being shown, starting with Son of Joseph, a New York Times Critic's Pic! Other films being shown this year include: Frantz by François Ozon, Fatima by Philippe Faucon, or Being 17 by André Téchiné.
READ MORE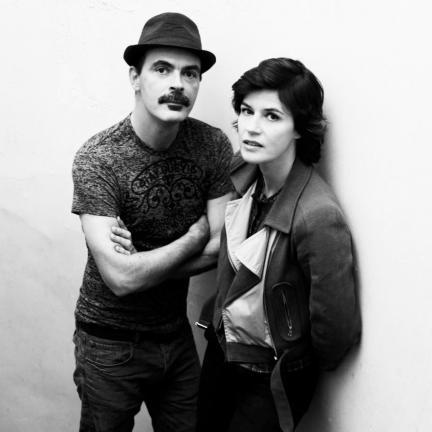 Saturday February 25th at 7:00pm
Providence Art Club, 11 Thomas Street, Providence, RI
When she is not busy being featured in the Showcase series The Affair or earning top honors at Cannes for her role in La Double Vie de Véronique -- Irène Jacob loves to sing. And when she sings, it's with her brother, Francis, and his band.
Join the party for an evening of jazzed up chansons françaises with a true French star.
READ MORE
FILMS
West Newton Cinema
1296 Washington Street, West Newton, MA
Roxy Cinemas
222 College Street, Burlington, VT

Don't miss this opportunity to see Elle, a psychological thriller about a woman seeking to reclaim her life after a traumatic event in her past. Featuring Isabelle Huppert, a nominee for Best Actress in the 2017 Academy Awards, this film will be shown at the West Newton Cinema and Merrill's Roxy Theatre, but don't wait long because this film won't be in theatres forever!

READ MORE
Until February 13th

Catch the last few days of MyFrenchFilmFestival's 2017 edition!

MyFrenchFilmFestival is the first entirely dematerialised French film festival. Geared towards Internet users worldwide and available for one month, it features a selection of 10 shorts and 10 feature films in competition that you can watch directly from home.

READ MORE
February 11th at 4:30PM and 9:30PM
Brattle Theatre, 40 Brattle St, Cambridge, MA

Don't miss this chance to (re)discover America's favorite French film, Amélie!

Jean-Pierre Jeunet's magical romantic comedy is full of sensory richness and small revelations, all tied into the story of Amelie, a Parisian waitress who one day decides to devote her life to helping others achieve happiness.

Click here to buy tickets

READ MORE
February 13th, 20th, and 27th at 7:00pm
Images Cinema, 50 Spring St, Williamstown, MA

This February, the Williams College French Film Festival's theme will be "School Stories: Diversity and Adversity in New French Film" and will be examining the challenges facing students and teachers, both in and beyond the classroom. All films will be shown in French with English subtitles.
All showings are free and open to the public.

Click here for information about the event and films

READ MORE
MUSIC
There are tons of opportunities to see French musicans perform this month in Massachusetts and Vermont!
From the trip-hop cellists Ballaké Sissoko and Vincent Segal to the jazz singer Cyrille Aimée, you have a chance to see a wide range of musical styles being performed. Mercer, a French DJ who has worked with artists including David Guetta, Tiesto and Avicii is also one of the highlights, along with the eclectic and exciting group "Paris Combo!"

READ MORE
LECTURES
February 24th, 8:30am - 5:30pm
Pembroke Hall 305, 172 Meeting St, Providence RI

For the inauguration of its Center of Excellence, Brown University invites you to attend this conference questionning the place of Islam in French Society today. Focusing on the current polemics surrounding laïcité--a uniquely French phenomenon in that the State guarantees the private practice of religion while insisting on a strict separation of Church and State--participants will ponder on the emergence of a new public visibility of Islam in the West and the anxieties it is generating.

READ MORE
Feb 23th, 24th
27 Kirkland Street, Cambridge, MA


In February, the CES honours French culture by proposing thought-provoking lectures about French history and politics and France in the European Union, held by prominent specialists of France. Whether you worry about Material hardship or you have always wondered about the Future of European political debate, these conferences are just for you!

Click on the link down below if you want to learn more about these great CES events.

READ MORE
EXHIBITIONS
February 4, 2017 - June 4, 2017
Colby College Museum of Art
5600 Mayflower Hill, Waterville, ME

This semester the Colby College Museum of Art invites you to discover the work of Chinese-French artist Zao Wou-Ki (1920–2013), who immigrated from Beijing to Paris after WWII and established himself among post-war art circles. Zao's signature lies in his singular adaption of the visual poetry of Chinese art within twentieth-century oil-painting idioms. His interpretation of abstract art conjoins European modernism with Chinese metaphysical principles.
This exhibition is the first retrospective of the work of Zao Wou-Ki in the US.

READ MORE
On view February 2 - 28, 2017
French Cultural Center, 53 Marlborough St, Boston

For six years, Noëlle Herrenschmidt was in the backstage of the French Republic, pencils and brushes in hand, pushing open doors that typically remained closed.
This exhibit features a selection of works from the artist's latest book, Dans les coulisses de la loi, that retraces the path of law in France from the ministries to the Journal officiel, Matignon, the Conseil d'Etat, the Elysée, the Parliament, its two chambers and the Conseil Constitutionnel.

READ MORE
COMMUNITY EVENTS
February 25th at 7:00pm
United Church of Christ, 460 Main St, Norwell, MA

Don't miss the chance to hear the work of Pascal Szymczak, a French composer specialized in classical music. Love Cantata for Tenor is the fruit of a unique collaboration between Szymczak and two American artists: David Won, tenor, and Timothy Steele, pianist.

READ MORE
Albertine, the French Embassy's reading room and bookshop in New York, is offering a selection of high quality French language ebooks via its website. The vast majority of these ebooks are available in the U.S. for the first time.

READ MORE
IN THIS ISSUE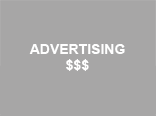 HELPFUL LINKS
....................................