FEBRUARY 23RD, 2017
March is the month when we celebrate French and Francophilia around the world. Join us as we celebrate French culture in New England!
Please find below the French & Francophone events in Boston and New England (co-sponsored or supported by the Consulate General of France in Boston).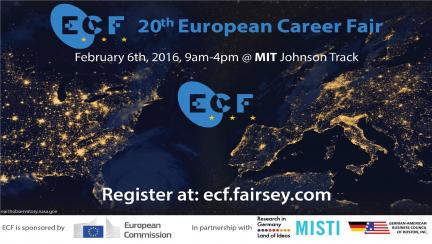 February 25th, 9am-4pm
Johnson Athletic Center (W 34), MIT, Cambridge
This year, the Office for Science and Technology has organized a large French Corner at MIT European Career Fair with more than 50 top notch engineer schools! Come visit them and bring your resume to discuss what opportunity could suit you best.
A presentation about study abroad programs in France will be organized from 2 to 3PM. Don't miss the chance to meet such prestigious French Schools as Polytechnique, HEC Paris, and the famous governmental research organisation CNRS!
Click here to register.
READ MORE

March 3rd and 4th
Harvard Kennedy School
79 John F. Kennedy St, Cambridge

With the current political and economical context, Europe and its mere existence have never been more questioned. But Jean Monnet once expressed that "crises are the greatest unifier." Thus these challenges give us a chance to reimagine a Europe that can better fulfill its goal of common peace and prosperity.
A student-led conference, the European Conference at HKS is a unique opportunity to hear specialists from all around the world (including past French ambassador for international climate negotiations Laurence Tubiana, and past French Ambassadors Alain Le Roy and Pierre Vimont) tackle subjects such as European Politics and Governance, Global Context and Sustainability, Europe's Prosperity and European Culture and Identity.
READ MORE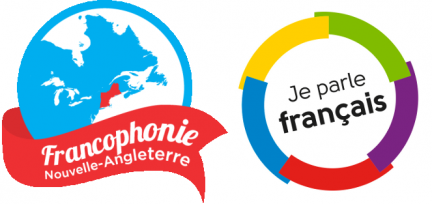 La Francophonie Kickoff
Thursday, March 2nd at 7:00pm
French Cultural Center, 53 Marlborough St, Boston, MA
Come and celebrate with us the opening of "Le mois de la Francophonie", our annual celebration dedicated to French culture that lasts a whole month! From Africa to the Americas, French is the 5th most spoken language in the world, and the second most learned language after English. In the US, the majority of Franco-Americans are concentrated in New England, as well as Louisiana.
The opening reception and Francophonie kickoff is free and open to the public. RSVP required. Click here for more info.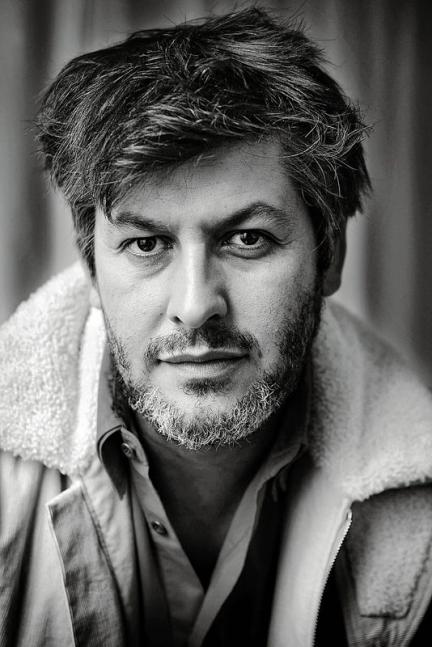 March 5th-19th
Harvard Film Archive
24 Quincy Street, Cambridge, MA
Take part in the Harvard Film Archive retrospective of French director Christophe Honoré's work. Christophe Honoré's Queer Trilogy... and beyond is a two-week movie screening featuring Christophe Honoré in person on March 5th & 6th.
READ MORE
FILMS
February, 23rd, 27th and March, 3rd, 6th & 9th

This February, French cinema marches to the beat of the Academy Awards: both Amélie and Le Pari are screened at French restaurant La Voile, and the Williams College French Film Festival still has one more screening to offer: Abd Al Malik's poignant Qu'Allah bénisse la France! Also, don't miss the opportunity to see Elle before the Oscars, for Isabelle Huppert may receive a golden statue this weekend...

READ MORE
February 25th to March 4th
Cable Car Cinema
204 South Main Street, Providence, RI

The annual Providence French Film Festival is back at the Cable Car Theater this month, with dozens of renowned French films being shown, starting with Son of Joseph, a New York Times Critic's Pic! Other films being shown this year include: Frantz by François Ozon, Fatima by Philippe Faucon, or Being 17 by André Téchiné.

READ MORE
Thursday, March 2nd at 7:00pm
40 Brattle St., Cambridge MA

The first talkie was directed by Alice Guy, the first color film was produced by Lois Weber. Frances Marion wrote screenplays for the Hollywood Star Mary Pickford and won two Oscars, Dorothy Arzner was the most powerful film director in Hollywood. And what do all of them have in common? They are all women and they have all been forgotten.
This documentary by French directors Clara and Julia Kuperberg uncovers their untold story.

READ MORE
MUSIC
Saturday February 25th at 7:00pm
Providence Art Club, 11 Thomas St, Providence, RI

When she is not busy being featured in the Showcase series The Affair or earning top honors at Cannes for her role in La Double Vie de Véronique -- Irène Jacob loves to sing. And when she sings, it's with her brother, Francis, and his band.
Join the party for an evening of jazzed up chansons françaises with a true French star.

READ MORE
LECTURES
February 24th, 8:30am - 5:30pm
Pembroke Hall 305, 172 Meeting St, Providence RI

For the inauguration of its Center of Excellence, Brown University invites you to attend this conference questionning the place of Islam in French Society today. Focusing on the current polemics surrounding laïcité--a uniquely French phenomenon in that the State guarantees the private practice of religion while insisting on a strict separation of Church and State--participants will ponder on the emergence of a new public visibility of Islam in the West and the anxieties it is generating.

READ MORE
February 23th, 24th, March 2nd
27 Kirkland Street, Cambridge, MA


In February, the CES honours French culture by proposing thought-provoking lectures about French history and politics and France in the European Union, held by prominent specialists of France. Whether you worry about Material hardship or are interested in the history of French slave-ownership, whether you have always wondered about the Future of European political debate, these conferences are just for you!

Click on the link down below if you want to learn more about these great CES events.

READ MORE
March 3rd, 6th, 9th

Next month, France will be particularly well represented in lectures held by New England University and Museum. The Artist's Museum will host Pierre Leguillon for a special screening of his performative work The Promise of the Screen, followed by an informal lecture. Professor Alan Hoffman, translator of the travel's chronicles of Marquis de Lafayette around the U.S. in the 1820's, will talk about these fascinating texts at UMass Dartmouth. Lastly, Professor Frédéric Bozo will give a lecture at Harvard about "France, Europe and Transatlantic Relations in Testing Times".

READ MORE
EXHIBITIONS
Opening Reception Thursday, March 2 at 6:00pm
Exhibition running from March 3rd, to May 2nd, 2017
French Cultural Center, 53 Marlborough St, Boston

Bernar Venet has spent decades exploring painting, poetry, film, performance and sculpture, for which he is best known and admired around the world. This intimate exhibit features unpublished photographs brought together for the first time in the US. These images of icons of art in the 1960s' (Warhol, Rauschenberg, Indiana...), are truly unique as a valuable mix of historical evidence and friendly instantaneous moments.

The artist lecture will be the occasion for Venet to share his experiences focusing on his interactions within the contemporary art world.

READ MORE
COMMUNITY EVENTS
February 25th at 7:00pm
United Church of Christ, 460 Main St, Norwell, MA

Don't miss the chance to hear the work of Pascal Szymczak, a French composer specialized in classical music. Love Cantata for Tenor is the fruit of a unique collaboration between Szymczak and two American artists: David Won, tenor, and Timothy Steele, pianist.

READ MORE
You can now enjoy a new package of TV5MONDE channels online: TV5MONDE Style; TV5MONDE Cinema, featuring recent and classic French language films; TiVi5MONDE, the children's network; and TV5MONDE Info with the latest newscasts.

READ MORE
IN THIS ISSUE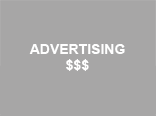 HELPFUL LINKS
....................................