JUNE 2014

READ LA GAZETTE IN FRENCH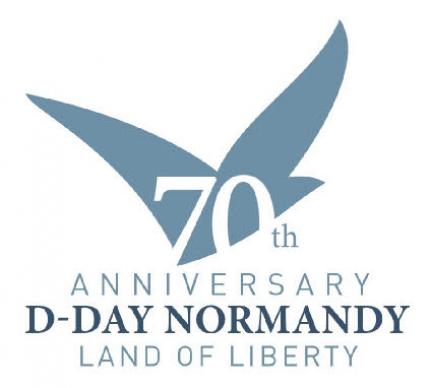 For the 70 th anniversary of D-Day 1944, WWII veetrans will be awarded the Legion of Honor at the National World War II Museum on June 6th 2014.
CLICK HERE TO FIND OUT MORE
EDUCATION
Beauchêne HS in Arnaudville, Louisiana, will going on an exchange trip to Gourin, Brittany (France) at the end of June. The consulate would like to congratulate both teachers and pupils of the FFA programwho will be leaving for four weeks at the invitation of the Lycée agricole Saint Yves in Gourin. This small town in the Morbihan has a shared history with the USA following mass emigration at the beginning of the 19th century.
READ MORE ABOUT IT HERE
Lab citoyen is a program for the promotion of French language as a tool for debate and action.
Organised by the Institut français in collaboration with the Maison des cultures du Monde (house of cultures of the world), the program brings together 100 students in Paris ages 18 to 25, selected through a competition organised by the French emabassy's cultural services. These young francophones from around the world are invited to exchange and debate freedom of speech, indivual freedom, freedom of the press and minority rights.
FIND OUT MORE!
CULTURE
Digital media Symposium June 26th
Join us on June 26th from 9-11a.m. for a conversation with French artist studio Sébastien Salvagnac from La Maison Production, Gameloft, New Orleans Film Society, facilitated by Kim Cook, Arts Council of New Orleans President where we will explore the realm of trans-media narratives.
The Alliance Française de La Nouvelle-Orléans and the French-American Chamber of Commerce, with the support of the Consulate General of France in New Orleans, present Bastille Day Fête: a celebration of the French national day in the most French city in the US.

Leading up to July 14th, the city will enjoy a wide variety of French-related events taking place in various locations throughout New Orleans, and most are free.

VENEZ DÉCOUVRIR TOUS LES ÉVÉNEMENTS ICI!
On the 30th May 2014 at the Residence of France, the Consul bestowed the insignia of the Ordre des Arts et des Lettres upon Mr Tom Sancton

CLICK HERE TO FIND OUT MORE
BUSINESS AND SCIENCE
Louisiana and France sharing experiences and solutions in Coastal Preservation and Coastal Risks Management

FIND OUT MORE!
As part of the Euro-American celebration, the World Trade Center in collaboaration with the French consulate (local EU chair) organised a round table on the TTIP.

FOR MORE INFORMATION, CLICK HERE
AGENDA
June - July
June
3rd June : round table and exchanges on economical relations betwen Louisana and Europe
3rd-7th June : WWII D Day celebrations @ National World WW II Musuem
6th June : AFNO Cinema night Cigarettes et Bas Nylon by Michelle Benoit et Glenn Pitre (AFNO)
8th June : 9-10.30 am Brunch/ 10.30 Creole Brunch Tour @Edgar Degas House
12th June : AFNO Book club on La Délicatesse by David Foenkinos
26th June : Digital media symposium
28th June : AFNO Radio NOLA
28th June : FACCGC Summer Wine festival @ The shops at Canal Place
30th June : AFNO Cinema night Cigarettes et Bas Nylon by Michelle Benoit et Glenn Pitre (Healing Center)
JULY
July 7th : Cooking class : Pays Basque @ Alliance from 5.30 to 8.00 pm
July 8th : Cooking class : Bretagne @ Alliance from 5.30 to 8.00 pm
July 8th : Social network @ Dijon Restaurant from 7 to 10 pm
July 9th : Cooking class Bourgogne @ Alliance from 5.30 to 8.00 pm
July 10th : Book club Carnage, film de Roman Polanski @AFNO 1 pm
July 10th : Cooking class : Provence @ Alliance from 5.30 to 8.00 pm
July 11th : Ciné club, Special Bastille Day screening, open air @ Latter Library 7 pm
July 12th : Ciné - club junior The Day of the Crows by Jean-Christophe Dessaint @Healing Center 10.30 am
July 12th : Storytelling @ Louisiana Children's Museum from 1.30 to 2.30 pm
July 12th : Bastille Day Fete @ Spanish Plaza from 3.00 to 8.00 pm
July 14th : Family Cooking class @ Alliance from 10.00 am to 12.00 pm and 4.00 to 6.00 pm
July 26th : Radio NOLA Alliance Francaise 8 to 9 am on WGSO 990 am
July 28th : Ciné club Poupoupidou by Gérald Hustache-Mathieu@ Healing Center 7 pm –


CATEGORY NAME